Loreto College offers a range of extra-curricular activities, which are available for all students to try at different times throughout the year.
Sports on offer include basketball, hockey, camogie, Gaelic football and soccer. There are opportunities to participate in Loreto athletics and swimming events annually. Other sporting activities include Zumba, rowing and orienteering.
We have a very strong tradition of Debating. The debating club meets each week where you are welcome to practice your public speaking skills and engage in lively debates, develop skills for life and make new friends.
The school choir is a great way to participate in music and fulfil your love of singing. The highlight for the choir each year is the annual "O' Holy Night" concert at which they perform. The choir also delights the school with song at services and occasions throughout the year.
As a student in Loreto College, you also can participate in the Career Ready Programme, the Student Council, Gaisce, the Ember Team, Green Schools, and Creative Schools. There are many more extra-curricular activities that pop up throughout the year in different subject areas, you're sure to find something that sparks your interest.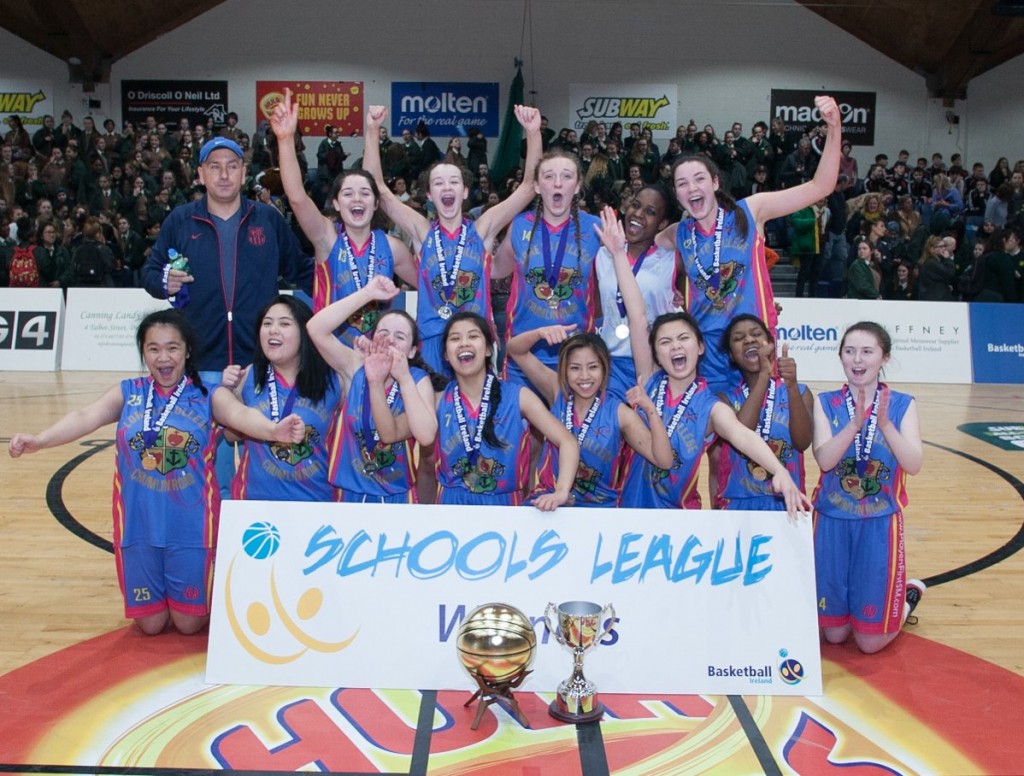 Debating
The Debating Club meets once a week after school. It is open to all students from first year to sixth year, regardless of debating experience. The club is divided into the junior section, for first to third years, and the senior section for fourth to sixth years. Students debate and discuss a wide variety of topics, such as: we should ban compulsory Irish in schools; we should boycott countries with human rights violations; we should colonise Mars; or if we were a superhero in the Marvel Cinematic Universe, we would sign the Sokovia Accords. Pupils find the topics very engaging and fun to debate.
The club aims to improve students' confidence and self-belief, while engaging in debates and discussions with their fellow classmates. They develop their public speaking and critical-thinking skills, as well as how to construct a persuasive argument. Members get to take part in a wide variety of competitions all-across Dublin, visiting and debating against many different schools. Members also get to debate in competitions in both Trinity College and UCD. 
New members are always welcome, and no previous debating experience is needed.
Camogie
Camogie is excellent for general health and fitness. There are currently two teams: Under-16 and Under-14. Training takes place after school every Wednesday or Thursday. 
Hockey
Hockey is a sport that is going through a revival in Loreto Crumlin.  Under the stewardship of P.E. teachers and hockey enthusiastic staff members, our junior students participate in Loreto competitions during the year, practicing on our excellent astro-turf service.  We have been delighted to receive coaching sessions from Hockey Ireland, including Irish international stars.  
Choir
Singing is a great way to boost your wellbeing and participate in a music making activity with your friends.  The choir rehearse regularly from September to December and again in April and May.  If you would like to join, come along to a rehearsal and let your voice soar.  
Soccer
Soccer is a great way to particpate in a team sport and improve health and fitness. Training takes place every week after school at 3.40pm Soccer training is open to all year groups. To participate come along to training or talk to Mr Lalor or Mr Lenehan.
Basketball
Basketball is one of the many sports played in Loreto Crumlin. From the more advanced players to absolute beginners, the basketball club has teams to cater for every level. Teams train every week after school and matches are played throughout the year against Dublin-based Loreto and non Loreto schools under coach and past pupil Claire Quinn-Nealon.  The school has enjoyed many recent successes.  Our team mascot, the Crumlin Cat is a keen supporter and is always there to cheer us on in finals!