The National Loreto swimming gala 2019 was held on Tuesday, 3rd December in the National Aquatic Centre. Thirteen students headed out to Deanstown to compete against over 300 students from Loreto schools all across Ireland.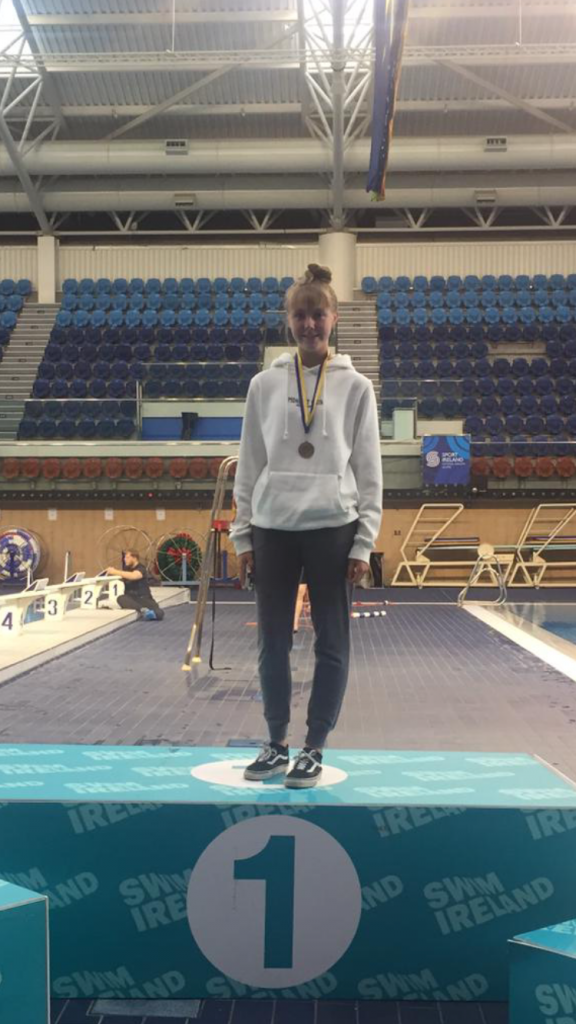 Our girls took part in the 25m sprint races. There was great succes across the board with girls who came in 1st, 2nd and 3rd places. Each girl that took part represented the school with great pride.
Loreto College, Crumlin Road had two overall winners out of 60 racers. 5th yr Laura Rooney Saunders won the over 16's best overall result. Then Faith Hurley from 2nd yr won 3rd place for best overall results for the under 16's section. Well done to all who took part. We're already looking forward to next year's event.