The Loreto Centre is offering a great selection of activities and courses that parents are welcome to get involved in this Autumn.  From gardening to Tai-Chi, Arts and Crafts to Self-Advocacy, you're bound to find something to interest you.  You can find more information by logging  onto https://www.loretocentrecrumlin.ie/ or phone Anca or Karen on 01 4541078.  
Here's some of what's going on this season:
GARDENING (12 Weeks) (6 places available)
20th September – 13th December
Gain basic skills in gardening. This course will increase your knowledge
on plant care and identification plus much more.
Day: Monday, Time: 10.00am –12.00am
TAI-CHI FOR HEALTH AND RELAXATION  Online Course – 12 weeks. (12 places available)
20th September – 13th December
The ancient Chinese practise of Tai Chi is becoming ever more popular in the West. With its slow, gentle movements, it is an excellent way of promoting physical and mental wellbeing. Suitable for people of all ages and abilities
Day: Monday, Time: 10.00am–11.30am
 MINDFULNESS/MEDITATION (Online) 12 places available
Starting in October TBC
Tuesday, Time: 10.00am-11.30am
PERSONAL DEVELOPMENT AND ATTACHMENT (10 weeks online), 12 places available.
28th September – 7th December
This course looks at the how attachments with significant people in our lives affects our personal development. The course will consider principally the work of John Bowlby on attachment and the work of Erik Erikson on stages of development in the human life cycle.
Day: Tuesday, Time: 10.00am– 12.00pm
VISUAL ARTS AND CRAFTS (12 Weeks) – 6 class places and 6 online places which will alternate.
22nd September – 15th December
In this course we will be exploring a range of arts and crafts, no experience is needed. The aim of the classes is to help you explore your creative potential and develop your artistic skills in a supportive environment. We will be looking at different methods and techniques, with the emphasis on enjoyment.
Day: Wednesday, Time: 9.30-11.30am
SELF ADVOCACY (12 Weeks-Online) 12 places available.
22nd September – 15th December
Self advocacy is the ability to speak up for yourself and your needs. The course covers how to advocate for both yourself and others, and express your thoughts and feelings on matters important to you.
Day: Wednesday, Time: 7.00pm-9.00pm
COUNSELLING/THERAPY
Low cost counselling is available on request. Concessions are available on a sliding scale. Booking for courses or further information contact Anca or Karen at 01-4541078. For a full description of our courses visit our website: www. loretocentrecrumlin.ie
Registered Charity: Loreto Centre Crumlin , Chy No 13464, Reg. no 20042011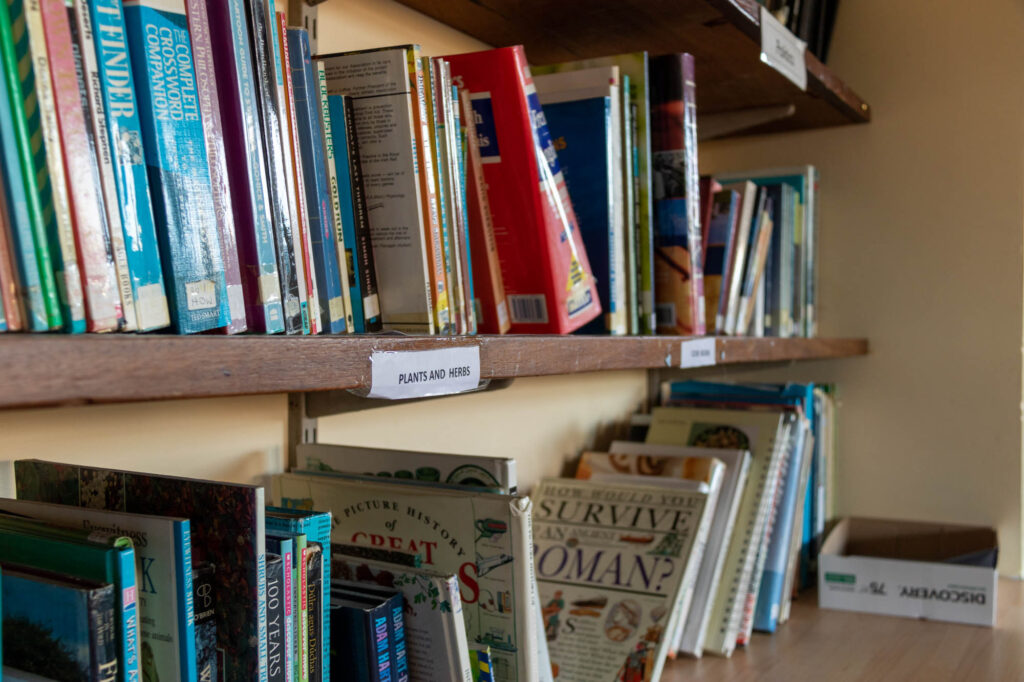 PARENT'S BOOK CLUB
Our Parents Book Club will be starting up again soon. We will be choosing our first book shortly., and we will supply members with a copy of the chosen book. We will take approximately a month or so to read the book, then, weather permitting, we will arrange to meet at a suitable location outdoors, in person, to have our Book Club meeting. The Book Club meeting is an informal, friendly meeting to allow parents to meet and socialise with other parents. If you are interested in joining the Book Club, please text BOOK to 0871624105 to be added to the list. Fiona Cullen, our Home School Liaison Teacher will contact you once we are ready to go.