Yet again, the President's Award, known as Gaisce is a major part of the year for senior students, especially those in transition year. Ms. O'Keefe last week met with the new participants who want to achieve their bronze Gaisce.
The Gaisce President's Award challenges young people to develop themselves in four key areas: Community Involvement, Personal Skill, Physical Recreation and Adventure Journey. It is a highly regarded award nationally and a very worthwhile activity for students to undertake.
Due to the school closing back in March, there was not the opportunity to award the hard-working bronze and silver medalists from last year. So Ms. Ryan and Ms. Byrne went around to 5th and 6th year students to put this right.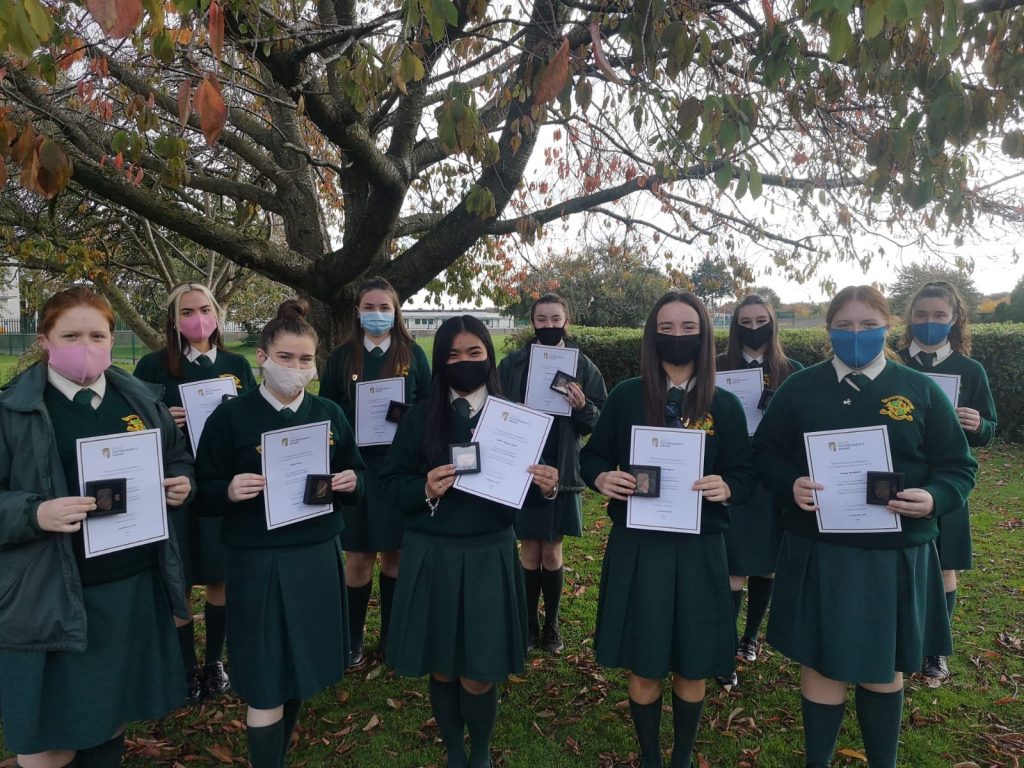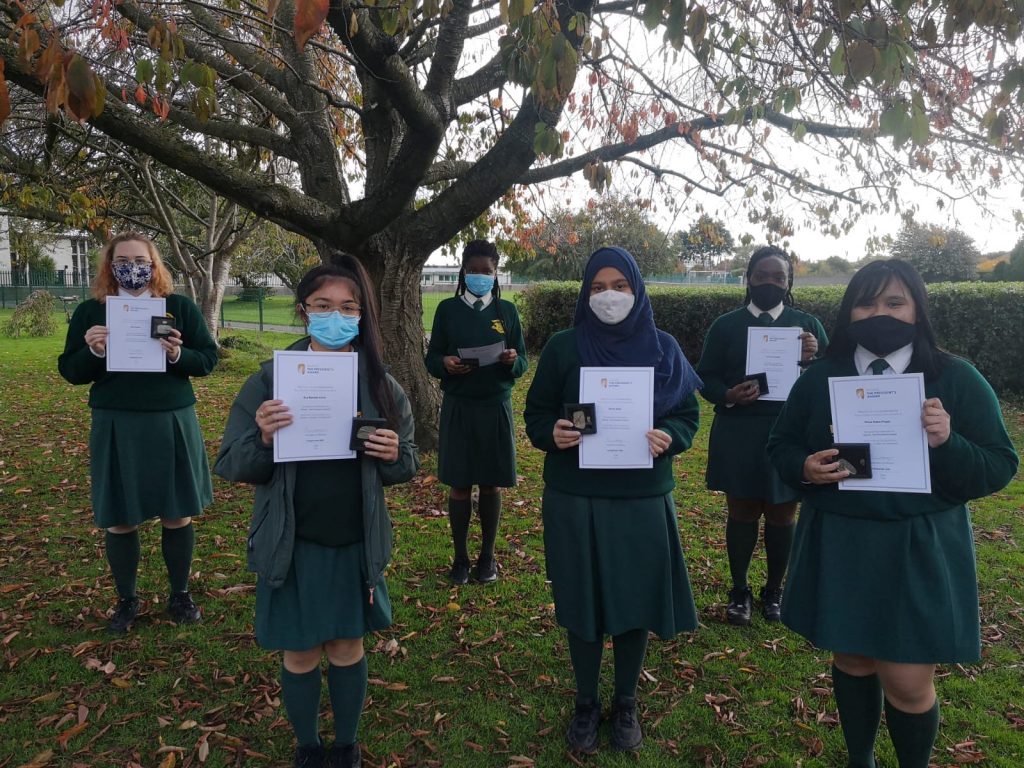 They visited classrooms and awarded bronze medals to Caitlin Barry, Zahra Benyala, Justine Brotarlo, Eva Burke, Catherine Cadawas, Ekenenna Chukwuewuzie, Keiffer Cortez, Reka Gemes, Caitlan Hayes, Siofra Kildee-Doolan, Robyn Kinsella, Becky Mbu, Sadb McAuley, Shannon McDonnell, Jennifer Moore, Sophie O'Connor, Freya Ragas, Shannon Redmond, Kelsey Redmond, Maxine Rivera and Charley Stephenson in 5th year.

The following 6th years were also presented with their silver Gaisce award:
Eva Anino, Ifunanya Chukwuewuzie, Kitti Gemes, Princess Omozusi, Chloe Pingol and Amina Sajid.
Congratulations to all the girls for their dedication, hard work and terrific community spirit.