On Friday, 11th October, Elma Walsh, mother of Donal Walsh, visited our school and spoke to our students about her son and his anti-suicide message, and how important it is to live life.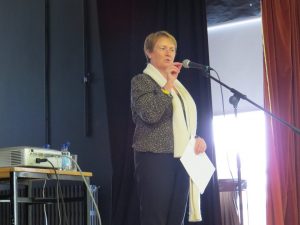 Donal Walsh was the Kerry teenager who touched so many lives when he came to prominence through his writings and subsequent appearance on Brendan O'Connor's 'The Saturday Night Show'. Donal was diagnosed with cancer when he was just 12 years old. He fund raised tirelessly for Our Lady's Hospital for Sick Children in Crumlin while battling cancer for the next four years. Sadly he died in 2013, aged just 16.

The Donal Walsh #Livelife Foundation was set up by his family primarily in order to promote his anti-suicide #Livelife message. The foundation assists in providing age appropriate teenage facilities in hospital and hospice care centres. His mother, Elma, and father, Fionnbar, continue to fund raise, deliver speeches and talks, and carry on their son's great work.
After Elma delivered her powerful message to our pupils in the Concert Hall, she received from the staff and students of Loreto Crumlin a cheque donating €360 to the Donal Walsh #LiveLife Foundation, as well as a candle with the inscription: "Our mountains are easier to climb as a result of Donal's message. #LiveLife. From the staff and students of Loreto College, Crumlin Road."
For more information on the Donal Walsh foundation, click here or search "Donal Walsh #LiveLife" on social media.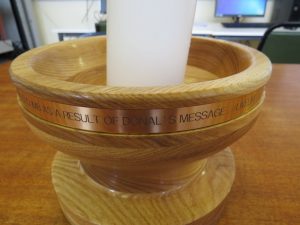 You can view the video that the current 6th yrs made for the "Live Life film competition" below.