ou can find all the latest news from debating and public speaking in Loreto College Crumlin Road right here.  Remember, debating club takes place from 3pm-4pm every Wednesday in Room 11.
Latest news is printed first.
The Hist MACE Debates
We had three debating teams representing the school at the Hist MACE Debating Competition in Trinity College on Friday 8th and Saturday 9th November: Ekenenna Chukwuewuzie (TY) and Ifunanya Chukwuewuzie (5th Year), Chloe Pingol and Eva Anino (both 5th Year), and Naomi Labour (5th year) and Zahra Benyala (TY). There were five debates across the two days, followed by a semi-final and a final. All three teams debated brilliantly, which each Crumlin team coming first in one of their debates, and placing in the top 4 in all others.
Our biggest success came from Ekenenna and Ifunanya who made it through the break and got into the semi-finals. They narrowly missed out on a spot in the final. We are so proud of all our speakers.
The motions they had to debate were: (TTHW = That This House Would)
-TTHW ban the teaching of religion in schools
-TTHS lower the voting age to 16
-TTHB that parents should raise their children to challenge authority
-TTHW ask the Irish government to encourage its citizens not to eat meat
-TTH regrets the involvement of pop culture in political or social discourse
-TTHW tell the world if they acquired irrefutable evidence that the world will end in ten years (semi-final)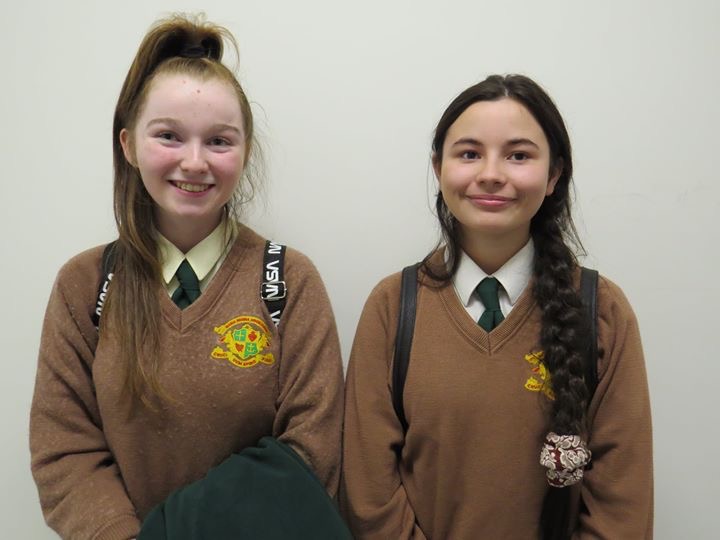 UCD Junior Schools Debating
UCD Junior Schools Debating Competition Round 1 was on Thursday,
October 10th. Erin Hennessy and Amany Alzoubi McKevitt came 2nd while Molly Lynch and Laura Kane came 3rd. Erin Crowe and Aisha Hassan did fantastically in a very tough room. They didn't place, but still came in the top half of the debate.
Leinster Schools Debating
Siofra Kildee Doolan and Zahra Benyala (TYs), Chloe Pingol and Eva
Anino (5th year), and Becky Mbu (TY) and Aaishah Buzakhar (5th year) all took part in the first round of the Leinster Schools Debating Competition in Trinity College on Tuesday, 8th October. All our girls spoke brilliantly against tough competition, with Siofra and Zahra winning their debate and qualifying for Round 2.
Junior Belvedere Mace
On Saturday, September 28th, four brand new debaters participated
in the Belvedere College, Junior Mace debeate. Millie Flanagan,
Angelika Silwoska, Lucy Keating and Benita Mbu, all from First
year proudly represented our school. The Belvedere Mace debate
was a very special one for us as we returned the trophy that we
won last year. We were very happy to return it with our name
engraved for 2018. The girls performed admirably on Saturday and
this will certainly not be their last debate in Loreto colours.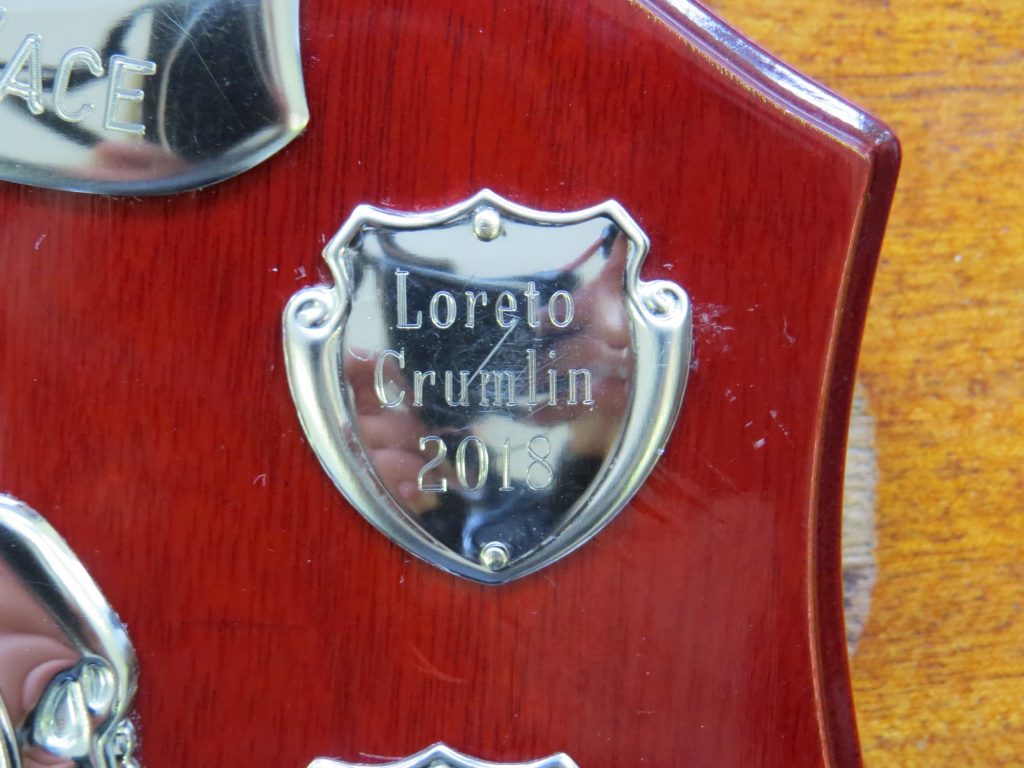 World Debating Trials
Due to her successes at Junior Level in the National Junior MACE competition, Ekenenna Chukwuewuzie was asked to try out for a place on the Irish team, who will compete in the World School's Debating Competition this year.Furthermore, due to her successes and impressive debates in PhilSpeaks, Phil ProAm Debates, the Hist. MACE, and the Hist. Girls' MACE last year, Ifunanya Chukwuewuzie was also been invited to trial for the Irish Team as well. The trials took place on Saturday, 21st September in UCD. The Leinster regional trials consisted of two impromptu debates (15 minutes of preparation and a 5 minute speech) with a possible third impromptu debate. It was a great achievement for both Ekenenna and Ifunanya to compete at this level..