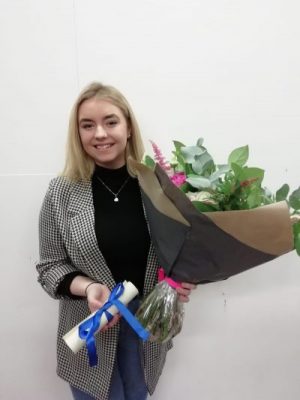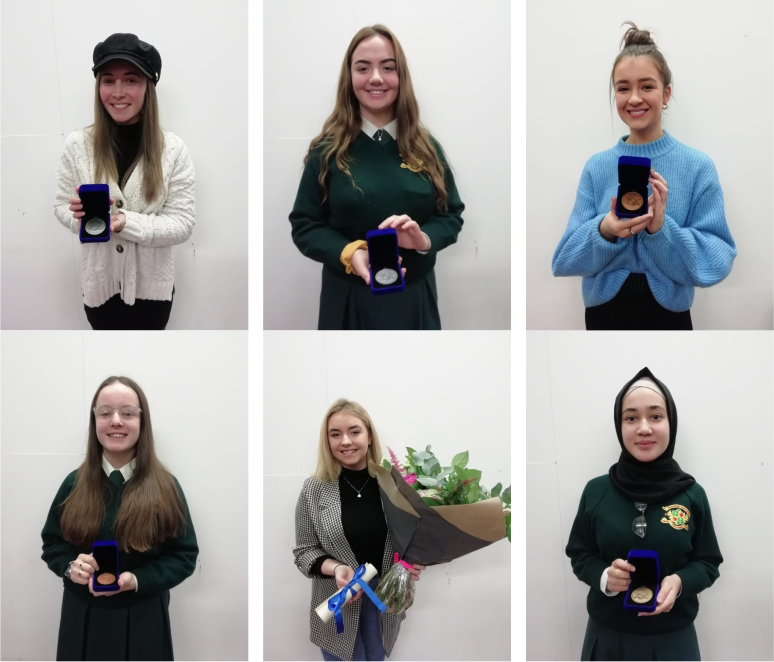 Celebrating the success of our students is always the thing that brings the most joy to our school.  The annual Awards ceremony on Thursday, 21st November which honoured the students who achieved the best results in their state exams gave us such an opportunity.
Prizes were awarded to the three students who got the highest grades in the Junior Cycle/Certificate and Leaving Certificate 2019.  Lauren Foley, Ciara White and Ruth Komolafe were the proud recipients of the Leaving Certificate awards.  Ruth was represented by her very proud mother Jasmine. The Junior Cycle awards this year went to Aaishah Buzakhar, Siofra Kildee Doolan and Robyn Kinsella.  It was lovely for their families and the entire school to rightly celebrate the hard work that these girls had put in to achieve such distinctions.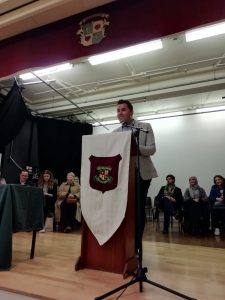 James Kinch, Account Director at Qualtrics also joined us to award a bursary to Renee Campbell.  Renee completed her Leaving Cert alongside Lauren, Ciara and Ruth in May.  She has just begun a BSC in Education studies in the Marino institute of Education.  The bursary that James was proud to award is in memory of his sister Leonda who passed away in 2004.  James was joined on stage by Mary Kate Ryan, head of People Ops at Qualtrics.
James said, "I am such an advocate for education and the power it holds and doors it opens".
There were also awards for current 6th year students.  The 6th year Prefects were formally presented with their badges at the ceremony.  They have been working throughout the school over the last three months in leadership and mentoring roles.  The chance to celebrate them too was richly deserved.