It is 90 years since a group of nuns with a single five-pound note founded a Loreto school in the parish of Dolphin's Barn.
It was with great joy that in the week before COVID-19 closed our school, we were able to come together as a family of students, past-pupils, teachers, former teachers, parents, former principals and deputy principals to celebrate all that has been great about Loreto College, Crumlin Road since its foundation in 1930.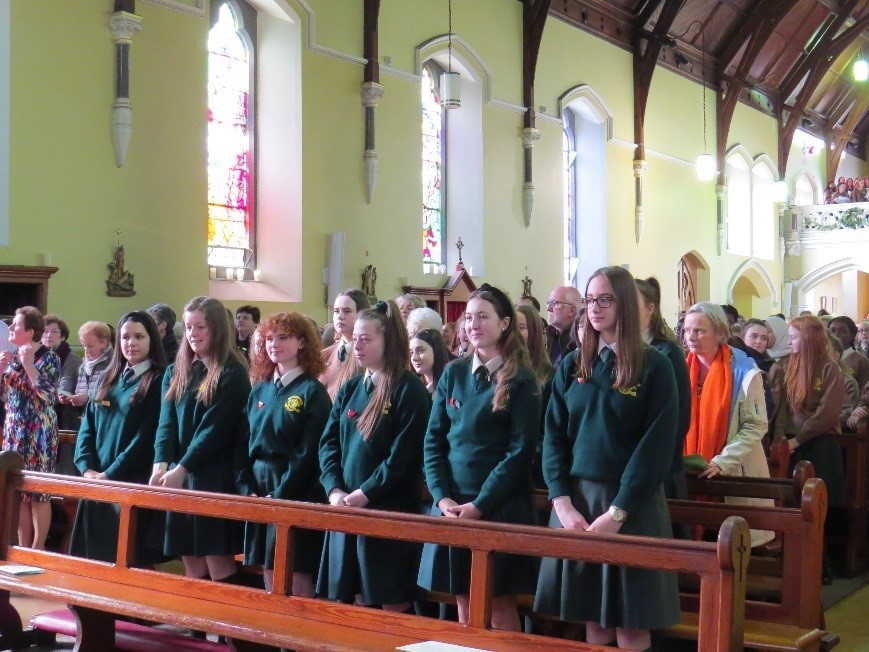 On Wednesday, March 4th, Fr. Fergal MacDonagh welcomed us all into Our Lady of Dolours Church where he celebrated mass. Head Girl Paris Chebah welcomed everyone to the ceremony which was sprinkled with readings, prayers, symbols and music which embodied the best of Mary Ward's principles of truth, sincerity, freedom, justice and joy.
Our principal Ms. Murphy gave the homily in which she brought us all through the history of our beloved school and its achievements.
After the ceremony, there was a festive reception in the school's concert hall at which chairperson of our Board of Management, Nuala Manion paid tribute to Loreto College, Crumlin Road and its legacy. She also cut a beautiful cake surrounded by the students.