On April 13th, Transition Year Coordinator Ms. McGrath organised a hugely successful event; "Careers Day".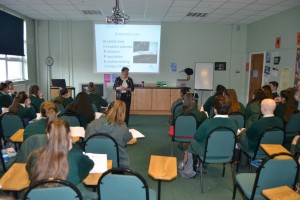 There was a terrific buzz in the school throughout the day. All 4th year students had the opportunity to listen to and learn from 15 different speakers from a wide range of different businesses and professions during the morning. There was a doctor, banker, nail beautician, an engineer, just to mention a few. Each spoke about their career path and how it had led them into their present job. The girls got a vision into what it takes to really succeed once their secondary education is over.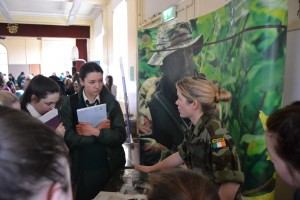 In the afternoon many of the colleges, universities and PLC's set up stalls in the concert hall allowing 4th 5th and 6th year pupils the opportunity to talk to the various representatives. Trinity College, UCD, DCU, Maynooth, Crumlin College, Liberties College and DIT were there. The Defence Forces also had an amazing stand and inspired many of our pupils.