The Transition Year Career Ready students visited London, marking the first major milestone of their programme. They first attended "A Capital Experience" at the Dominion Theatre in the West End and then visited the offices of British Petroleum in Canary Wharf. They are all Career Ready now. Here's an account of the day by Justine Brotarlo and Catherine Cadawas.
On Thursday, 5th of December the TY Career Ready students went on a day trip to London. We met up at the school at 4:30am and got taxis to the airport. When we got to the airport we got hot chocolate and ate a very healthy breakfast in Burger King.
Then we arrived at London and got the Underground tube to The Dominion Theatre on Oxford Street. There, we had a motivational speech by Action Jackson and two Career Ready alumni.
After that we went to a company called BP (British Petroleum : gas company). At BP we met up with students from the Southend High School for boys and ate a free delicious lunch. The workers explained what BP do and we played a game with the other school explaining how trading works.
We left BP and went to the airport early to do a bit of shopping and ate a delightful dinner at Nando's (for free). Later on we went to our gate and surprisingly met Nick Mirallegro who plays Finn Nelson in My Mad Fat Diary and got a picture with him. Eventually we boarded our flight and arrived in Dublin at 23:00. We had the best and longest day ever.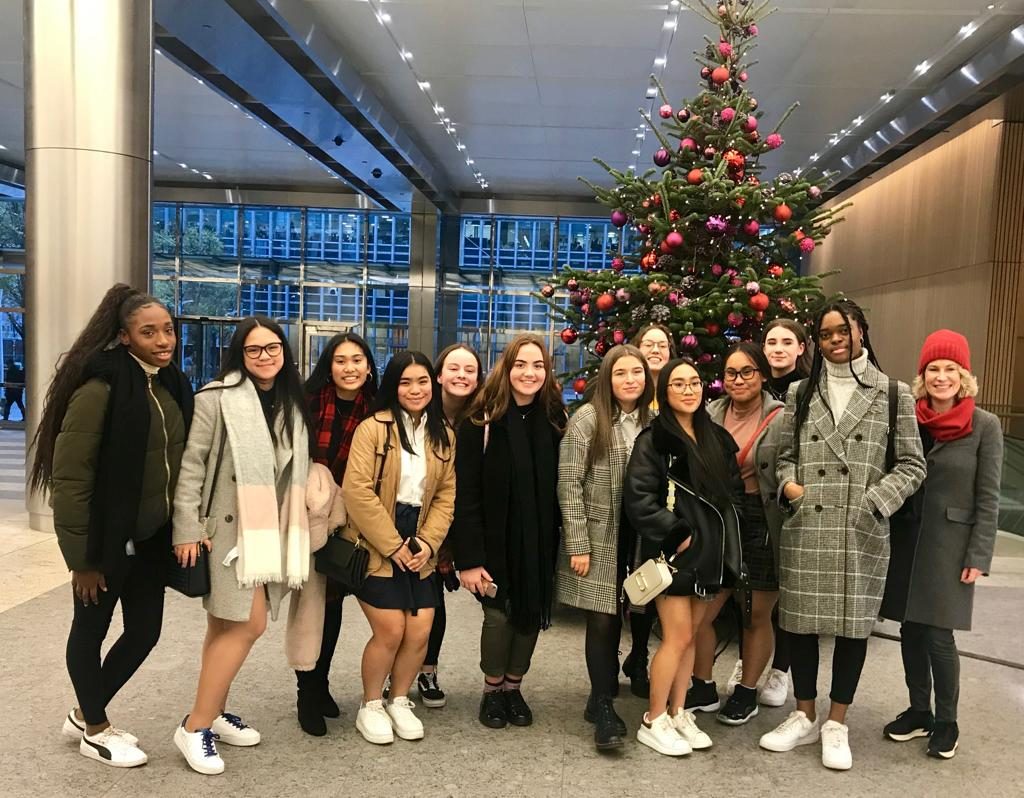 Thanks to Ms. Kelleher and Ms.Nolan for accompanying the students and to Ms. Kelleher for her longstanding commitment to the programme.