Loreto College Crumlin Road won the U-19C All-Ireland Girls Schools title on February 22nd in the National Basketball Arena after a dominant win over a spirited St. Aidan's of Cork.
Loreto led from the start and set the early pace, leading 9-3 at the end of the first quarter.
The team were roared on by a boisterous crowd of supporters, led by our Crumlin Cat.  By the end of the second period of 8 minutes, Crumlin had extended their lead to 7 points, leading 17-10 at the break.
A more subdued 3rd quarter only led to 2 more points for Loreto, but the final quarter saw them take control.  Grace Quinn-Nealon put in a MVP performance to be proud of scoring 6 points in the 4th quarter alone.  There were also highly commended performances by Ciara White and Niamh White.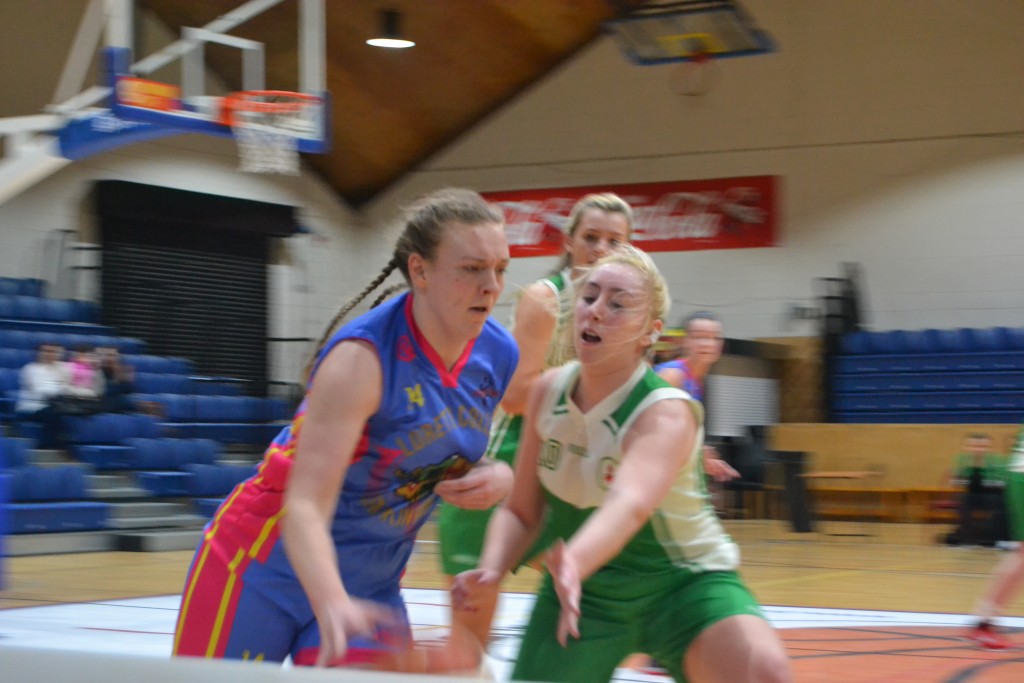 The team secured turnover after turnover from their Cork opponents earning them an unassailable 16 point lead with five minutes to go.  They did however have to withstand a late comeback from St. Aidan's, but the Crumlin girls eventually held out for a well deserved 33-27 victory.
Congratulations to the team: Chelsea Whelan, Rebecca Bohan, Joi Neuda, Eniola Salami, Ciara White, Honey Gamil, Niamh White (c), Reanne Devlin, Clare Quinn-Nealon, Kristia Segovia, Julia Cortez and Kristine Segovia for their brilliant performance.  Congratulations and thanks also to their superb coach, Darren McGuinness.
Check out the full match video here (from 1:39:00 to 3:08:00 courtesy of Basketball Ireland.