Loreto College made its debut appearance in PE XPO in 2021. PE XPO is a physical education exhibition for secondary school students. This year, representing Loreto were Khadija Kashif in 4th year and Zahra Benyala in 5th year. The event was held virtually on May 5th from Bray.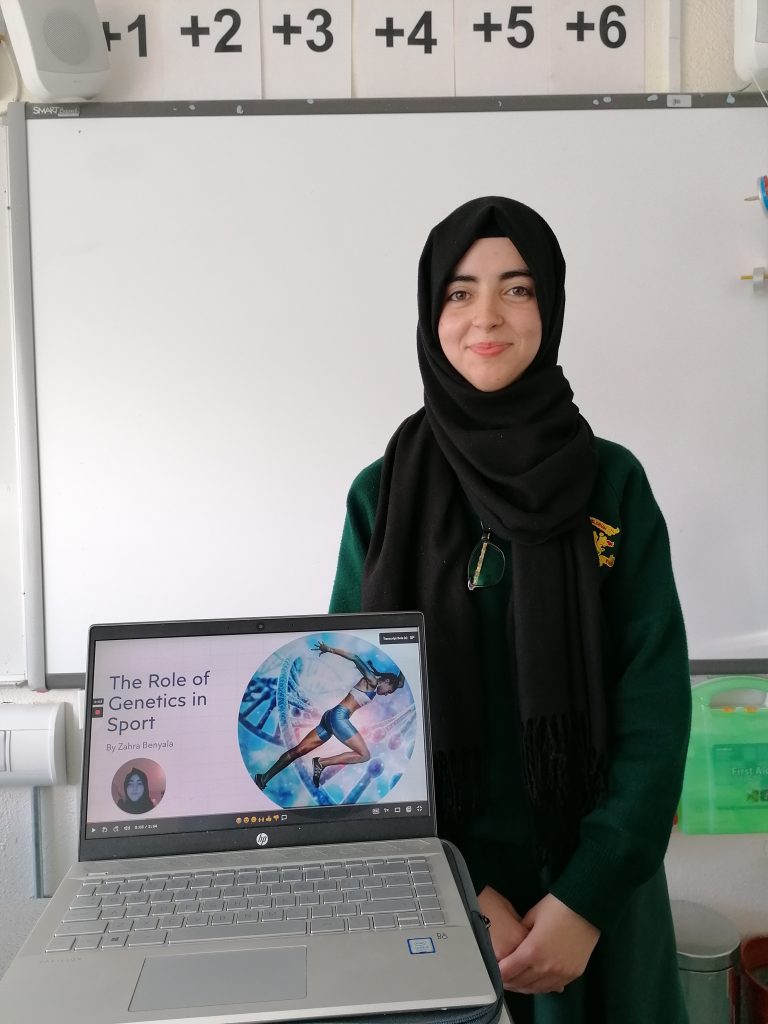 We were delighted to learn that Zahra won best overall project in the 'New School' category. Zahra's fascinating project was on 'The Role of Genetics in Sports'. Congratulations on your well-deserved award Zahra.
Both Zahra and Khadija put a huge amount of time and effort into their projects, and both did the school immensely proud.